Return to Nav
Panera Bread
Raleigh - North Hills
Hours
Day of the Week
Hours
Monday

6:00 AM

-

9:00 PM

Tuesday

6:00 AM

-

9:00 PM

Wednesday

6:00 AM

-

9:00 PM

Thursday

6:00 AM

-

9:00 PM

Friday

6:00 AM

-

9:00 PM

Saturday

6:00 AM

-

9:00 PM

Sunday

7:00 AM

-

9:00 PM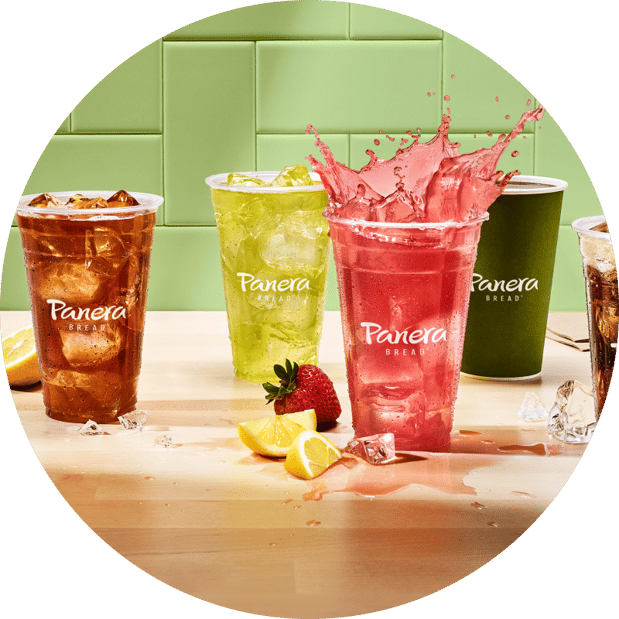 First Month Free
Join Unlimited Sip Club & enjoy endless Charged Lemonades, coffees, teas, and fountain drinks.*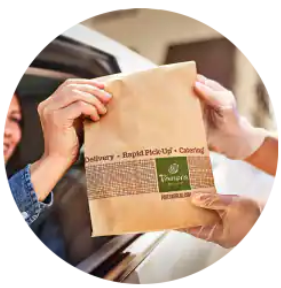 Delivery
We deliver your Panera favorites right to your door with contactless delivery. Just tell us where to leave your meal in the "Delivery Instructions" box when placing your order.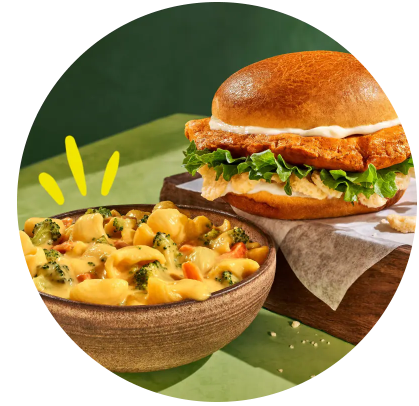 Panera Chicken Sandwiches
Choose from our Spicy Chicken Sandwich (The Spicy Take) with zesty buffalo sauce or our Chef's Chicken Sandwich (The Signature Take) smotherd with a secret garlic aioli sauce.
About
Panera Bread
Raleigh - North Hills
panerabread.com
Panera Bread Raleigh - North Hills is located in the Lassiter District section of the North Hills shopping center at the intersection of Six Forks Rd and Lassiter Mill Rd. We serve North Hills, Stratton Park, Northwood Acres, Nine North, and surrounding Raleigh neighborhoods, providing convenient food delivery to Dartmouth North Hills Apartments, Capitol Towers Apartments, and the nearby AC Hotel by Marriott. Whether you're looking for a coffee shop to work or study in, an easy lunch idea, or a sweet bakery treat to cap off a day of shopping in the North Hills mall, you'll find it served in our warm, welcoming fast-casual bakery-cafe. Stop in for lunch or dinner before catching a movie at Regal North Hills movie theater, or after services at Trinity Baptist Church or Hudson Memorial Presbyterian Church. Looking for sandwiches or salads to take to a picnic at North Hills Park, East Gate Park, or Stratton Park? Browse our sandwich menu, and consider our Rapid Pick Up option for an easy stop along the way.
Frequently Asked Questions
To see if we deliver to you, visit our
delivery address lookup
page and enter your address. If you checked your address in the past and were outside of the delivery zone, you may be in the delivery radius of your closest bakery-café now! We are actively expanding our delivery radius to support the growing need for delivery, so be sure to check back often.
Of course – simply use the delivery instructions to let us know who it's for. Be sure to check with the recipient before ordering to ensure they'll be home when the delivery arrives.
It's easy! Place your pick-up order online or in the Panera Bread app. Describe the car you're driving in the Special Instructions box when ordering. Drive up to the Panera bakery-cafe, park, and stay in your car. We'll keep an eye out for you and bring your order curbside. Or, you can also drive up and call the posted phone number to place your order if you prefer.
We are keeping many of our Panera Bread bakery-cafes open to serve you safely through the ongoing crisis, while responding to legislative changes and guidance from local leaders. Be sure to check your Panera cafe hours and service offerings before visiting. Our store hours are updated in real-time on
our Panera Bread locations
page. We, like everyone, are responding as quickly as we can to legislative changes and guidance from local leaders that dictate changes to foodservice
Simply drive up to the speaker and one of our associates will greet you and ask what you'd like. Once you pull up to the window, an associate wearing gloves will accept your credit card or gift card and hand you your food, mindfully packaged in a bag sealed shut with a sticker.
Nearby Locations
4325 Glenwood Ave
Raleigh
,
NC
27612
US
2.13
2410 Landmark Drive
Raleigh
,
NC
27607
US
3.47