Return to Nav
Panera Bread Temecula
41793 Nicole Lane
Temecula, CA 92591
Location Features
Delivery Available, Dine In, Curbside, Kiosk, Rapid Pick-up
Download Our Mobile App
Store Hours
Day of the Week
Hours
Monday

6:30 AM

-

9:00 PM

Tuesday

6:30 AM

-

9:00 PM

Wednesday

6:30 AM

-

9:00 PM

Thursday

6:30 AM

-

9:00 PM

Friday

6:30 AM

-

9:00 PM

Saturday

6:30 AM

-

9:00 PM

Sunday

7:00 AM

-

8:00 PM
Delivery Hours
Day of the Week
Hours
Monday

6:30 AM

-

9:00 PM

Tuesday

6:30 AM

-

9:00 PM

Wednesday

6:30 AM

-

9:00 PM

Thursday

6:30 AM

-

9:00 PM

Friday

6:30 AM

-

9:00 PM

Saturday

6:30 AM

-

9:00 PM

Sunday

7:00 AM

-

8:00 PM
Start Your Day with Our Best Sellers
Roasted Turkey & Avocado BLT

Roasted turkey raised without antibiotics, applewood-smoked bacon, emerald green lettuce, vine-ripened tomatoes, avocado, mayo, salt, and pepper on Country Rustic Sourdough.

Broccoli Cheddar Soup

Chopped broccoli, shredded carrots and select seasonings simmered in a velvety smooth cheese sauce.

Caesar Salad with Chicken

Chicken raised without antibiotics, romaine, parmesan and homemade black pepper focaccia croutons tossed with Caesar dressing.
Frequently Asked Questions
about Dinner at Panera Temecula
To see if we deliver to you, visit our delivery address lookup page and enter your address. If you checked your address in the past and were outside of the delivery zone, you may now be in the delivery radius! We are actively expanding our delivery footprint to support the growing need for delivery, so be sure to check back often.
Of course! Simply list the desired delivery address when placing your order and let us know who it's for in the delivery instructions field. Be sure to check with the recipient before ordering to ensure they'll be home when their order arrives.
Simply drive up to the speaker and one of our associates will greet you and ask what you'd like to order. Once you pull up to the window, an associate wearing gloves will use your credit card or gift card to finish checkout. From there, the associate will hand you your food, thoughtfully packaged in a bag sealed with sticker.
Yes, we absolutely do have a rewards program — and it's totally free to join! Sign up for MyPanera today and you can immediately unlock an exclusive guest experience full of personalized rewards and one-of-a-kind opportunities. Plus, you'll receive a free sweet treat simply for signing up.
Sign up for MyPanera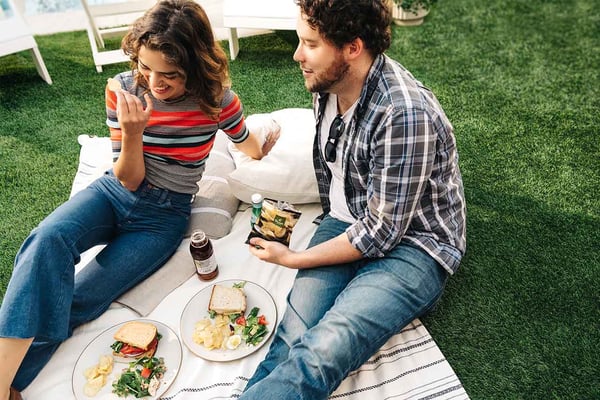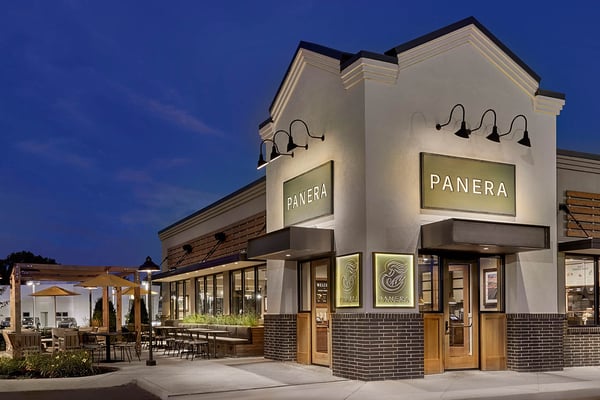 About Dinner Temecula
Since 1987, when we opened our first bakery-cafe, handcrafted bread has been at the heart of everything we do at Panera. Freshly baked daily, bread is the foundation of our menu, served alongside flavorful bowls of soups and with our delicious and craveable sandwiches. We believe in good food that brings out the best in all of us — food served in our warm, welcoming fast-casual bakery-cafes by people who care. Stop in and see us today — we can't wait to serve you.