Return to Nav
Panera Bread Lake Forest
23612 Rockfield Blvd
Lake Forest, CA 92630
Location Features
Delivery Available, Dine In, Drive Thru, Kiosk, Rapid Pick-up
Download Our Mobile App
Store Hours
Day of the Week
Hours
Monday

6:00 AM

-

9:00 PM

Tuesday

6:00 AM

-

9:00 PM

Wednesday

6:00 AM

-

9:00 PM

Thursday

6:00 AM

-

9:00 PM

Friday

6:00 AM

-

9:00 PM

Saturday

7:00 AM

-

9:00 PM

Sunday

7:00 AM

-

8:00 PM
Delivery Hours
Day of the Week
Hours
Monday

6:00 AM

-

9:00 PM

Tuesday

6:00 AM

-

9:00 PM

Wednesday

6:00 AM

-

9:00 PM

Thursday

6:00 AM

-

9:00 PM

Friday

6:00 AM

-

9:00 PM

Saturday

7:00 AM

-

9:00 PM

Sunday

7:00 AM

-

8:00 PM
Featured Menu Items
Available before 10:30 am

Sausage, Egg, & Cheese on Brioche

Available before 10:30 am

Asiago Bagel

Available before 10:30 am

Vanilla Cinnamon Roll
Start Your Day with Our Best Sellers
Bacon, Egg & Cheese on Brioche

Bacon, over easy egg, Vermont white cheddar, salt and pepper on Brioche.

Cinnamon Crunch Bagel

Freshly baked bagel made with cinnamon and vanilla chips flavor the dough, topped with a sweet, crunchy shell of cinnamon & sugar.

Chipotle Chicken, Scrambled Egg & Avocado Wrap

Smoked pulled chicken breast, scrambled egg, smoked Gouda cheese, fresh avocado, chipotle aioli, peppadew peppers, cilantro, salt and pepper in a Whole Grain Wrap.
Frequently Asked Questions
about Breakfast at Panera Lake Forest - Rockfield Blvd
We offer a range of breakfast sandwiches and wraps, including Sausage Egg & Cheese sandwiches and wraps in flavors like Bacon, Scrambled Egg & Tomato and Chipotle Chicken, Scrambled Egg & Avocado. Our bakery treats are baked fresh daily and range from sweet and savory bagels to cookies, brownies, sweets, and pastries, including options for a group.
Yes. Vegetarian breakfast options include our Avocado, Egg White & Spinach sandwich, Egg & Cheese on Brioche, Scrambled Egg & Cheese on Brioche, Four Cheese Souffle, Spinach & Artichoke Souffle, Steel Cut Oatmeal with Strawberries & Pecans, Greek Yogurt with Mixed Berries Parfait, and our Seasonal Fruit Cup.
Yes. To see if we deliver to you, visit our delivery address lookup page and enter your address. If you checked your address in the past and were outside of the delivery zone, you may now be in the delivery radius! We are actively expanding our delivery footprint to support the growing need for delivery, so be sure to check back often.
You can find nutrition information for all of our menu items here. This information is also shared on our individual menu-item pages—simply scroll to the bottom of the page to find it.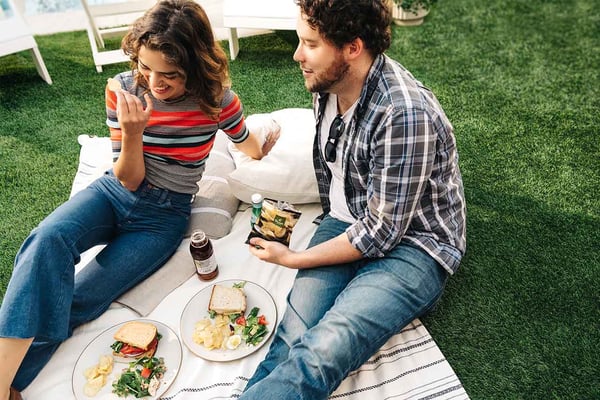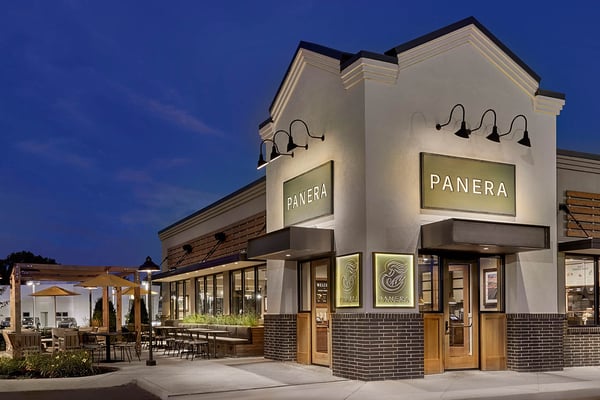 About Breakfast Lake Forest - Rockfield Blvd
Since 1987, when we opened our first bakery-cafe, handcrafted bread has been at the heart of everything we do at Panera. Freshly baked daily, bread is the foundation of our menu, served alongside flavorful bowls of soups and with our delicious and craveable sandwiches. We believe in good food that brings out the best in all of us — food served in our warm, welcoming fast-casual bakery-cafes by people who care. Stop in and see us today — we can't wait to serve you.