Return to Nav
Panera Bread Chino Hills
13865 City Center Drive
Suite 3097
Chino Hills, CA 91709
Location Features
Delivery Available, Dine In, Kiosk, Rapid Pick-up, Catering
Download Our Mobile App
Store Hours
Day of the Week
Hours
Monday

6:00 AM

-

9:00 PM

Tuesday

6:00 AM

-

9:00 PM

Wednesday

6:00 AM

-

9:00 PM

Thursday

6:00 AM

-

9:00 PM

Friday

6:00 AM

-

9:00 PM

Saturday

6:00 AM

-

9:00 PM

Sunday

7:00 AM

-

9:00 PM
Delivery Hours
Day of the Week
Hours
Monday

6:00 AM

-

9:00 PM

Tuesday

6:00 AM

-

9:00 PM

Wednesday

6:00 AM

-

9:00 PM

Thursday

6:00 AM

-

9:00 PM

Friday

6:00 AM

-

9:00 PM

Saturday

6:00 AM

-

9:00 PM

Sunday

7:00 AM

-

9:00 PM
Start Your Day with Our Best Sellers
Roasted Turkey & Avocado BLT

Roasted turkey raised without antibiotics, applewood-smoked bacon, emerald green lettuce, vine-ripened tomatoes, avocado, mayo, salt, and pepper on Country Rustic Sourdough.

Broccoli Cheddar Soup

Chopped broccoli, shredded carrots and select seasonings simmered in a velvety smooth cheese sauce.

Green Goddess Cobb Salad with Chicken

Chicken raised without antibiotics, arugula, romaine, baby kale and red leaf blend, grape tomatoes and pickled red onions tossed in freshly made Green Goddess dressing and topped with avocado, bacon and cage-free hard-boiled egg.
Frequently Asked Questions
about Lunch at Panera Chino Hills
Yes. Try our Value Duets, classic pairings starting at $5.99, or our Family Feast Value Meals, perfect for a group, starting at $29.
You can find nutrition information for all of our menu items here. This information is also shared on our individual menu-item pages—simply scroll to the bottom of the page to find it.
Yes. Many of our salads are vegetarian-friendly or can be easily customized to remove meat. Our Classic Grilled Cheese and Mediterranean Veggie sandwiches are veggie-friendly, while our Creamy Tomato Soup, Ten Vegetable Soup, and Mac & Cheese flavors are free of meat. Plus, our Mediterranean and Baja bowls are tasty and satisfying vegetarian options. Learn more here.
Yes. Several of our salads can be customized to reduce carbs — simply opt out of croutons in our Caesar, for example, or order the BBQ Chicken Salad without our black bean and corn salsa.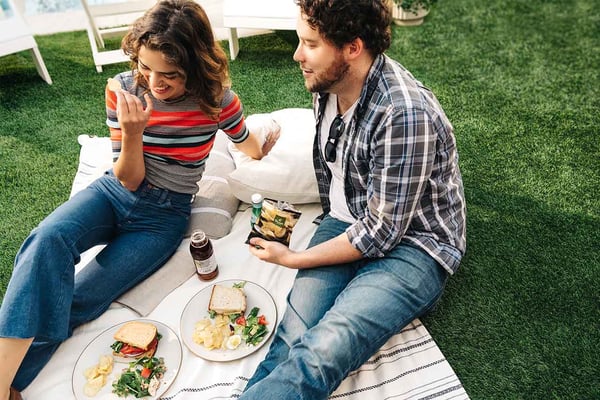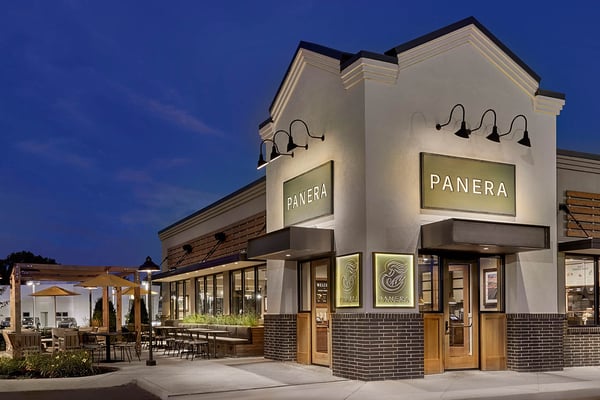 About Lunch Chino Hills
Since 1987, when we opened our first bakery-cafe, handcrafted bread has been at the heart of everything we do at Panera. Freshly baked daily, bread is the foundation of our menu, served alongside flavorful bowls of soups and with our delicious and craveable sandwiches. We believe in good food that brings out the best in all of us — food served in our warm, welcoming fast-casual bakery-cafes by people who care. Stop in and see us today — we can't wait to serve you.